A new
TETRA voice decoder called "OpenEar" has just been released
. The program is a standalone Windows app that directly connects to an RTL-SDR. Decoding a TETRA voice signal is as simple as opening the program, tuning to the TETRA frequency and clicking on the signal. With good signal strength voice comes through very clearly. CPU usage on our PC is also minimal.  The program source is currently not available as the author notes that he only intends to release it as open source in the future once the project is completed, and right now this is only the first early release. Right now the program is just an .exe with a few .dlls. You'll need to first install the Microsoft Visual C++ Redistributable Package linked in the Git readme. Just in case, we virus scanned the exe and tested the program in Sandboxie. It appears to be clean, and it works as intended. In the future the author hopes to support many more protocols such as DMR, MPT1327, ACARS, AIR, GSM and more. In order to support his work he is asking for Bitcoin donations, and the donations link can be found on the Git readme.
NOTE:
If you're getting missing dll errors and you already installed the Visual C++ Redistributable, try downloading the missing dll's from 
dll-files.com
. There should only be about 5 missing.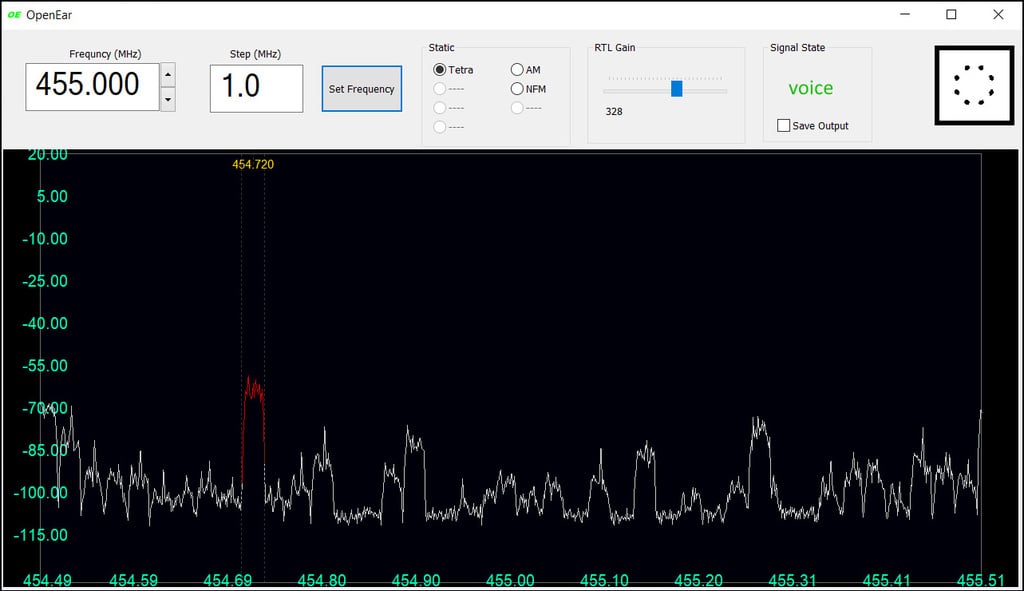 OpenEar TETRA Voice Decoder Screenshot